17D AGO
Charles Schwab Challenge's long-standing support of the military continues this Memorial Day weekend
For the Charles Schwab Challenge and Colonial Country Club, a spot on the PGA TOUR's schedule on Memorial Day weekend means more than hosting the world's best golfers.
It's an opportunity to honor and show appreciation to our military service members and their families, too.
The tournament has a wide array of military appreciation initiatives planned for the week. On Tuesday, it hosted a clinic on the driving range with the On Course Foundation, an organization which helps injured and disabled veterans build confidence and self-assurance by opening doors to meaningful employment opportunities in the golf industry. PGA TOUR player and Air Force veteran Kyle Westmoreland participated in the clinic. On Wednesday, in partnership with Military Warriors Support Foundation, the tournament presented mortgage-free home donations to two combat-wounded service members and their families. And, on Sunday, during the final round of competition, there will be a moment of silence to honor those who have made the ultimate sacrifice in service to our country.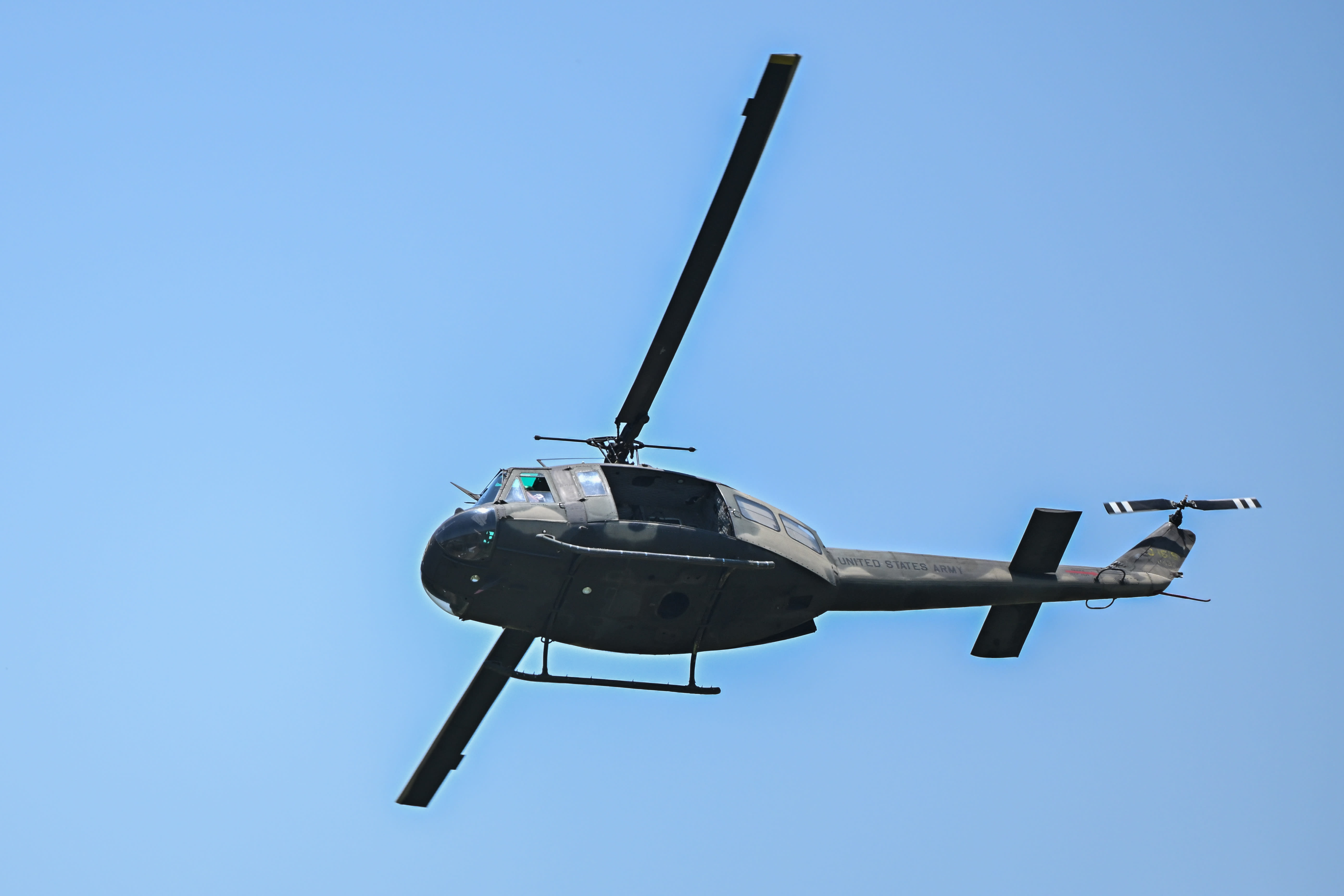 A Military helicopter flies over the course during the final round of the Charles Schwab Challenge at Colonial Country Club on May 29, 2022 in Fort Worth, Texas. (Ben Jared/PGA TOUR)
The tournament also offers complimentary admission for active duty and retired military, and brought back its Patriots Outpost, an on-course hospitality chalet, open to military members and their families.
In addition to these programs – and with support from Birdies for the Brave, the PGA TOUR's military outreach initiative – the Charles Schwab Challenge was also able to engage with Folds of Honor during tournament week.
Folds of Honor, a non-profit organization that provides academic scholarships to the families of fallen or disabled military service members and first responders, will again promote Patriot Golf Days this Memorial Day weekend (May 26-29). Since its inception in 2007, the organization has awarded about 44,000 scholarships totaling about $200 million in all 50 states.
Created by Lt Col Dan Rooney, a former F-16 fighter pilot and PGA Member, Patriot Golf Days began as a grassroots fundraising initiative in 2007 encouraging golfers across the country to add an extra dollar to their greens fee to fund Folds of Honor scholarships. Over the last 16 years, Patriot Golf Days has grown to encompass a variety of fundraising efforts that include rounding up greens fees and donations at the counter, hosting golf tournaments and playing HERO100 Golf Marathons.
The Memorial Day weekend events have raised more than $60 million and funded more than 12,000 scholarships to help deserving spouses and children. In 2022, families of first responders were added to the Folds' mission.
"Playing golf's most heroic round, or simply making a donation, during Patriot Golf Days over Memorial Day weekend allows us to provide a life-changing education and to serve those who need and deserve our help," Rooney said.
Sarah White Duncan will represent Folds of Honor at this week's Charles Schwab Challenge. She can speak first-hand about the impact Folds of Honor has had on her life. She is among the approximately 44,000 people who have received educational scholarships, and the very first graduate through Folds of Honor. Her father, Air Force Captain Dennis White, was killed on April 18, 1995, when the F-15E he was flying went down off the North Carolina coast.
Folds of Honor helped Duncan graduate from Auburn University in 2011 with a bachelor's degree in marketing. She now runs the Dallas Folds chapter and is a Senior Impact Officer for the foundation.
"When I discovered the Folds of Honor and applied for a scholarship, we were fortunate enough to receive one," Duncan said. "It was the only financial assistance I would receive regarding my dad's sacrifice. For me, it served as a financial relief for my mom and me. But more than that, it means so much to know that there are a group of people at Folds of Honor who wake up every day and commit to honoring and remembering the sacrifice that not only my dad made on that April day, but the sacrifice that our family made as well. For this gold star daughter, that's a gift that you can't put a price tag on."
It is fitting that the Charles Schwab Challenge coincides with Patriot Days.
"We are grateful to the Charles Schwab Challenge, the team at Charles Schwab, Birdies for the Brave, the PGA TOUR and the fans that support the families and honor the sacrifice that their loved ones made," said Rooney. "The individuals at Charles Schwab and the PGA TOUR understand the importance of an education and want to do something about it. We're honored to be associated with the PGA TOUR in making a significant positive difference nationwide."